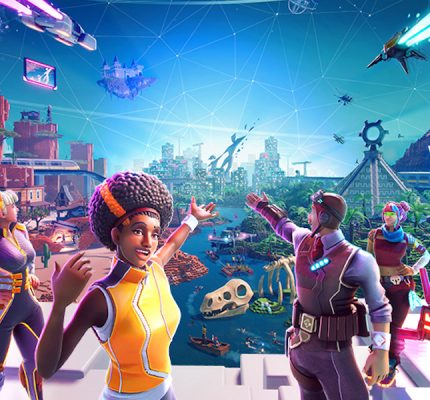 The metaverse is amazing, but it's also scary for many people. With the rise of high-end fashion brands like Gucci and Versace entering the metaverse, can smaller retailers afford not to be there?
The question isn't whether to be in the metaverse, but rather how. Can you afford not to be there? While it cannot currently reach very many browsers, what most people see is that the rich and famous are entering this new realm of brand marketing. Whether or not they can afford tuition into this exclusive college remains to be seen.
It's far too early to predict what will come of the metaverse, yet it doesn't seem that small fashion brands can afford not to pay attention.
The Metaverse has recently been discussed when it comes to Virtual Reality (VR) and Augmented Reality (AR) platforms. Many experts are speculating about the future of this technology, especially when it comes to advertising opportunities. The question is should small fashion brands be worried about the metaverse?
Due to the large amount of high-end brands entering this new realm, many are wondering if it's worth investing in. However, given that there is no clear business model for monetizing on these platforms, can you afford not to be developing strategies for them? If high-end fashion retailers like Dior and Gucci find success here, do their smaller competitors stand a chance?
The reality of this emerging market is that it will become increasingly difficult to distinguish yourself from your competition. As more people come into the metaverse looking for brand engagement, your target demographic may simply pass you by. Not only that, but if people can't find what they're looking for it will make a bad first impression.
An important thing to note is that the metaverse is not a place where you can load up your online store and sell stuff – yet. There are many opportunities in the metaverse especially when it comes to brand engagement as there are spaces for this already. The problem is that its still developing and no one has figured out how things will work just yet. This makes sense as VR technology is relatively new, especially on the market scale let alone being available to consumers from almost any manufacturer or retailer. So while it seems apparent that entering the metaverse likely isn't a risk right now, figuring out a monetizing strategy is a challenge.
The internet was a risky endeavor for many retailers fifteen years ago, and the metaverse may be the same. Many jumped onto Google Adwords as soon as it became available on major search engines because it seemed to be a way of getting traffic to your site. In some ways, that's all that needs to happen with the metaverse – find an emerging technology that people are starting to use and jump in there. If there isn't already a platform built from the ground up for fashion companies, then you have the opportunity to create one yourself.
The key here isn't so much whether or not small fashion brands can afford not to be in the metaverse but rather how they should plan ahead for this new realm. If you plan to sell in the metaverse, be prepared to invest heavily in development. It's probably still too early for many retailers to build their own platforms if they haven't already, but it might be worth considering to test out your design capabilities.
It is important to look at this new marketing medium and get creative about how best to use it for their brand. What seems most clear is that this will be a way for smaller brands to more effectively target customers who are specifically looking for these kinds of goods. Whether or not the average person even sees what you have available in the metaverse is irrelevant, if you are attracting the right kind of consumer, who is looking for exactly what your fashion brand has to offer.
This begs the question – do small fashion retailers have to get creative? Not necessarily. Some brands are already getting into the metaverse in their own way, by offering online shopping options that allow customers to virtually "try on" garments such as mirrARme. With these kinds of tailored web tools available, it's not clear how much emphasis should be put on virtual storefronts in the metaverse itself.
So it seems that small fashion retailers may need to focus less on costs and more on creativity when dealing with virtual storefronts in the metaverse. There are tools being offered now which can give them a competitive edge without breaking the bank.
Whether or not you decide to invest in a fashion brand presence in the metaverse is up to you; however it seems that small businesses should not ignore this new marketing trend. The future of virtual storefronts in the metaverse are still being written – but one thing seems certain – if your business doesn't have a way to reach consumers there, they will find somebody who can.